About JIBA
Click Here For English Site Home !
Greetings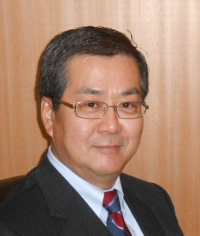 We appreciate your visit to Japan Insurance Brokers Association's official website.
The insurance broker system was introduced as a registered and authorized business class defined by the Insurance Business Act on April1, 1996. The Japan Insurance Brokers Association (JIBA) was established on December 9, 1997 and was reorganized as a general incorporated association as of April 1, 2009.
Insurance agencies act on behalf of insurance carriers, while insurance brokers act for the benefit of their clients.Insurance brokers, independent from insurance companies,function as inntermediary in the conclusion of insurance contracts in a professional and prudennt manner for the clients who have entrusted such a role to them. This is one of the most distinct differences from insurance agencies,who are agents of insurance companies.
Insurance brokers are appointed by clients and are intermediaries for insurance contracts, acting in good faith for the benefit of clients. Providing the best advice to the clients is the core duty of insurance brokers. To perform their duties, insurance brokers have to work as consultants for their clients by providing advice in a neutral and fair manner.In some cases,risk transfer to insurance carriers may not be the best solution from the standpoint of the clients.
The development of our interconnected and innovative world, including the rapid expansion of the internet, has caused businesses to require and seek for more sophisticated and diversified risk management methods. For instance, business enterprises operating overseas must be aware of the unique and unfamiliar risks in the countries and regions where they plan to expand their business. In this respect, insurance brokers help their clients understand local business customs and insurance business laws, and enable them to succeed in their expansion.
In an aging society in Japan, the need for life insurance and non-life insurance for individuals will increase. In addition, the need for protection from natural catastrophes will also increase, as the frequency and the severity of disasters in Japan and throughout the world continue to rise. As true advocates for businesses,we believe insurance brokers are the best partners to help you assess your risks and choose the best risk manegement solution for your current and future business.
Satoru Hiraga
President & CEO
Corporate Profile
Corporate Name
Japan Insurance Brokers Association
Address

Sanyu-tokiwabashi Bldg. 8th Fl.
3-5, Nihonbashi-hongokucho 3-chome, Chuo-ku, Tokyo 103-0021
Tel: +81-3-6262-6400 Fax: +81-3-6262-6401
Email: jiba-cert@jiba.jp
Map: View map
Objectives
To prepare for higher responsibility as a self-regulating organization
To help expand insurance broker's market
To increase the number of member companies and license holders
To support expanding international business for insurance brokers
Measures
1.To establish management of non-life and life insurance business by setting up separate committees
2.To make out voluntary compliance guidelines and to set up education programs for the members
3.To manage broker license examination and the renewal training programs
4.To keep up close relationship with regulatory authorities, and to help improve the insurance distribution market in Japan
5.To cooperate closely with brokers associations overseas
Organization Chart Directors
Chairman
Satoshi Kasseki (Nippon Souken Co., Ltd.)
President & CEO
Satoru Hiraga (Marsh Broker Japan, Inc.)
Deputy President
Akihiro Soejima (ARM Consulting Co., Ltd.)
Jun Yamaguchi (Marnix Corporation)
Naruyuki Sado (MIC Risk Solutions Co., Ltd.)
Executive Director
Miyatake Yoshio
Managing Director
Yoshiyuki Sogawa (Ark Insurance Brokers Inc.)
Takuji Mitani (MST Risk Consulting Co., Ltd.)
Keiichiro Nagatomo (Kyoritsu Insurance Brokers of Japan Co., Ltd.)
Director
Tatsuri Fukui (I&T Risk Solutions Co., Ltd. )
Katsuya Tanimizu (Aon Benfi-ld)
Yoichi Tategami (Financial Products Group Co., Ltd.)
Masahiro Iwasawa (Ginsen Risk Solutions Co., Ltd.)
Hiroyuki Kawakubo (Toyota Tsusho Insurance Management Corporation)
Akira Makiuchi (Bluewell Insurance Brokers Ltd.)
Toshihiro Maeda (World Insurance Brokers Corp.)
Auditor
Hajime Nara
Toru Kojima
Secretariat
| | |
| --- | --- |
| Secretary General | Yoshitaka Souma |
Members Service Committee
Objectives:
To conduct insurance broker qualifying examinations
To prepare and review educational and training programs
Public Relations Committee
Objectives:
To promote insurance broker business
To conduct public relations activities
To review qualification for the membership
To review and maintain professional code of ethics and code of conduct
To help a new insurance broker with their registration
To prepare standard business procedures and documentary forms
Members List
Links